Palmerston School Council coordinates 3 BIG fundraisers that are used to fund the school council budget:
PIZZA LUNCH!
Pizza Lunch: Occurs twice 2 Wednesdays every month. Please see our school calendar for details.
Click here for all the pizza lunch details and to order.
Each pizza lunch order includes:
a) cheese slice
b) apple juice
c) one large fudge chip cookie
Financial Considerations
Financial considerations will not exclude any student.  Please contact Principal Matthew Reid for more information.  
Please contact Jen Hunter at palmerstonschoolcouncil@gmail.com if you have questions about allergies, would like to volunteer, or require more information.
Dance-A-Thon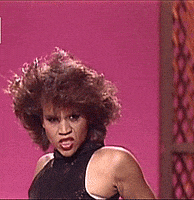 +
 Happens in early February to coincide with Valentine's Day fun!
and….MAYFEST!

Happens the last Saturday in May
This years' coordinators are Milena Catalano and Becky Upfold.
Volunteers are essential! …..interested? let us know:  palmerstonschoolcouncil@gmail.com